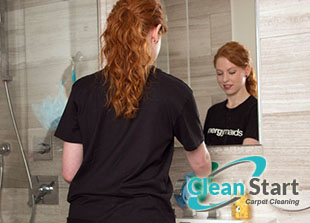 If you ask for the best end of tenancy cleaning service at Stockwell, SW9, everybody will say it's our's. We are high-esteemed company with very convenient location and great service. We work only with highly qualified experts with professional equipment. Our name is well-known and we always have a lot of clients.
Our schedule is busy but our experts work in a very efficient way and manage to do everything on time. Their punctuality is one of their positive characteristics. They are also very polite and communicative and can understand any requirement you have. They will always do the cleaning in the best way for you.
According to our former customers the prices we offer are the most affordable.
End of Tenancy Cleaning Service
Prices
Studio Flat
from

£89

One Bedroom Flat

£139

Two Bedroom Flat

£165

Three Bedroom Flat

£189
End of tenancy cleaning can be a challenging task, or not. Sometimes it depends on the skills of the person who has to clean. But, if someone doesn't want to, or can't manage to do a thorough cleaning up, then we can take over.
Carrying out an end of tenancy cleaning service is a simple job for every single member of our team. We are all professionally trained and know our way around the Stockwell field, we know what needs to be done in every situation, and we know how to make the client happy.
Great End of Tenancy Cleaning Service in Stockwell
A deep and thorough cleaning will be applied to your tenancy. All floors, carpets, upholstery and furniture will be shining and will have a showroom vision. You will be able to amaze your landlord or if you are a landlord, your new tenants will be very grateful for the effort to make them feel better. Everybody will be happy.
We also offer:
Cost-effective service
All tax inclusive
Detergents and equipment are also included in the price
Easy accessible office at Stockwell, SW9
Flexible schedule
Your end of tenancy cleaning techs visited me yesterday and did a great job in my old rental place. They worked promptly and diligently. What is more is that you provided me with all the cleaning detergents and tools, so I didn't have to do anything. I really like your cleaning team, because all of them were nice and friendly people. Excellent! – Greg
If you are a tenant and you want full refund of your deposit, you definitely need our help. It is almost impossible to take it back if you do the cleaning on your own. But if we help you, you will have it. And you won't lose almost anything because our price is much lower than the usual amount for deposit.
Amazing end of tenancy cleaning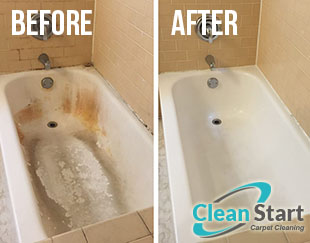 A lot of people keep working with us when they once try our service. They usually say we were highly recommended by their friends or family. This fact gives us the reason to think that we are going at the right direction.
You can also go to the right direction which is Stockwell, SW9. If you have any doubt, keep in mind that we have 48 hours guarantee and during this period we can re-clean if needed.
We are confident enough to know that you will be impressed with our end of tenancy cleaning services. We are very flexible and we can specially adjust a service matching your needs and requests. Do not worry, we have some of the most affordable price-performance ratios in the entire Stockwell.
When you book our end of tenancy cleaning services, there is no need to worry about the cleaning products. Our cleaners provide all the necessary cleaning detergents and equipment, which are included in the price. Our services are not suitable for tenants, but for landlords and real estate agents as well.
Hiring an end of tenancy cleaning service for something small is pointless, but if the situation is a bit more challenging, then you can come and look for us. The service is available for hiring seven days a week, and the costumer support is excellent.
We insure the client, that we are a good option for them, and will insure them great quality service and perfect final results. Everyone from the team is trained to handle the challenges of the job and have every single client satisfied. That is how experts in the Stockwell field do it.