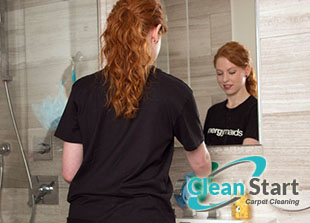 Do you need having your tenancy perfectly cleaned? We work with both landlords and tenants. The first one hire us when they need move in cleaning, and the second one call us when they want to have full refund of their deposit. We are placed in Sydenham, SE26 and help people to achieve the best results in cleaning.
We have also great experience with real estate agencies which are our loyal clients. They say they avhieve better deals after our service. This is a huge evidence for the quality we provide for which we are very thankful to our cleaners.
They are well-trained and qualified and have everything necessary to satisfy all your demands.
End of Tenancy Cleaning Service
Prices
Studio Flat
from

£79

One Bedroom Flat

£137

Two Bedroom Flat

£159

Three Bedroom Flat

£181
Our company is here in Sydenham waiting to provide tenants, real estate agents and landlords with the most affordable and efficient end of tenancy cleaning services. We have been in this cleaning field long enough to get familiar with our customers' expectations.
Today we are able to satisfy even the most demanding requirements of our clients. If you are about to vacate a property and want to keep full refund on your security deposit, make sure to turn to our company. Our disciplined cleaners can bring any property in spick and span condition in a short space of time. Call us.
Admirable End of Tenancy Cleaning Service in Sydenham
Our cleaning service is guaranteed, i.e. if 48 hours after that your landlord or inspection clerk notice something wrong, we will re-clean without charging you. Tenants are not the one to decide whether the job is well-done or not. In addition to this unique right you with our service you can have:
Professional service at a very special price
You will set the date and time for cleaning (which best suits you)
We provide the necessary equipment and detergents
Great assistance at Sydenham, SE26
All tax inclusive price
The people you sent to my place were really awesome. Your end of tenancy cleaning services are definitely a dream. You saved me money and efforts in scrubbing my old flat and throwing my money around on detergents. You delivered everything needed and even gave me a word for the successful check out… Super! – Steven
All tax inclusive means that you will not be obliged to pay additional subcharges. We are trying to make the service easy for you and everything is done for your convenience. All you need to do is call, remove personal items from the property, and wait for the professionals to do their job.
Exquisit end of tenancy cleaning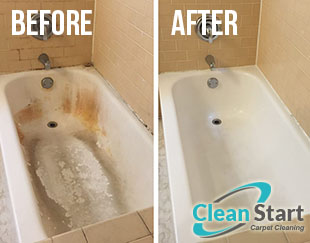 Believe in us and let our experts do their miracle at your tenancy. For many people it is unbelievable what they have done. The results leave them in astonishment. It is because they use the most creative ways to deliver best service.
Get your tenancy perfectly cleaned. Assign for your end/ pre tenancy cleaning service at Sydenham, SE26. Our office assistants are very kind and gentle and will give a special price for you. You only need to describe the property and say what its' condition is.
Our company understands that you have a lot to take care of when your are moving and there are certainly more important issues than the end of tenancy cleaning. If you want someone else to do the cleaning for you, while you deal with other things, you can rely on our company and we will not disappoint you.
If the accommodation you are vacating is located in Sydenham, you can definitely be sure that our professional cleaners are the ones who can show the best results. Your landlord will definitely be happy with our work and you will get your deposit back.
If you are a tenant who is about to change homes and want to present yourself as the best tenant in Sydenham, do not hesitate to book our amazing end of tenancy cleaning services. What we offer you is reliability, flexibility, efficiency, availability and much more. We are favourite choice for hundreds of residents of this area.
If you want to become our next happy and satisfied client, hurry up and establish a contact with us. We are looking forward to hearing from you. Our end of tenancy cleaning comes with a 48-hour guarantee. Count on us.