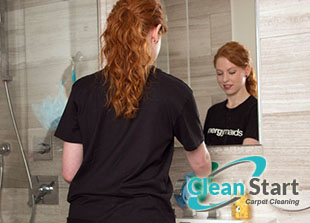 Are you a landlord looking for an affordable way to keep your property clean between tenancies? Or are you a lodger who has to clean your place to shine before your landlord's inspection? We can help you in any case.
Our end of tenancy cleaning service in Stratford, West Ham, E15 is the best deal. It helps both tenants and homeowners and is absolutely affordable. We have the best cleaning crews that are trained, knowledgeable and qualified.
Plus, we provide a 48-hour guarantee. We work flexibly and are open from Monday to Sunday. Are you willing to schedule? Make sure to dial our number.
End of Tenancy Cleaning Service
Prices
Studio Flat
from

£79

One Bedroom Flat

£137

Two Bedroom Flat

£159

Three Bedroom Flat

£181
High-quality End of Tenancy Cleaning in Stratford, West Ham
Our company is very professional, high-quality and reliable. Our end of tenancy cleaning service in Stratford, West Ham, E15 has been used by so many people. We can assure you it's worthwhile.
Additional information:
We have a guarantee
You can take advantage of our price quotes to see how much your service will cost
We are punctual and trustworthy
Our detergents are non-toxic and biodegradable
Our efficient and diligent cleaning service, located in West Ham, guarantees to return the full amount of you deposit back to you by providing a thorough, deep cleaning of your old apartment. By employing us, you allow our cleaning technicians to inspect every single ground of your property and remove the dirt accordingly.
No type of dirt can escape our sight- we will clean the dirt piled up under the hinges of the doors, the glass panels and the whole casing of each door in the property. The dirt behind and under furniture will also be vacuumed and then wiped clean with a wet towel.
I had lived in my old apartment for almost two years and even though I cleaned it regularly just recently when I was moving out I realised how dirty it was. When I had a team of professional cleaners to do the end of tenancy cleaning and I saw how perfectly clean the apartment got. -Jacob
Our end of tenancy cleaning in Stratford, West Ham, E15 is very detailed. We perform a whole host of cleaning tasks around the property, including in the hallways. Our intention is to clean everything from top to bottom.
The best part is, we pay lots of attention to details, cleaning crevices, corners, ceilings, under carpets, behind couches, under sinks, between cabinets, around grouts, etc.
Thoroughly Tenancy Cleaning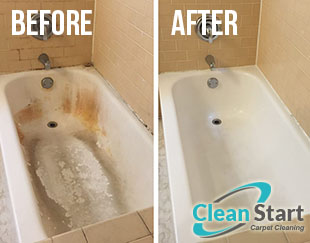 We will also clean radiators, window frames and ledges, pictures, mirrors, skirting boards and windows from the inside. Every floor will be mopped and polished, sanitary ware will be disinfected; tiles, bath, showers and sink will be scrubbed and de-scaled.
In addition, we will clean and disinfect your kitchen surfaces, paying special attention to the inside of your drawers and cupboards.
If you want, we will clean your appliances thoroughly, both on the inside and outside. We can clean ovens, washing machines, dishwashers, freezers and fridges.
You should know that there are no time limits when it comes to this service. So we are not time-constrained and we can stay and do the cleaning as long as needed.
The easiest way to receive a full refund on your deposit money is to leave your rented property in a perfect condition. You'll need a lot of time, though, because end of tenancy cleaning is a time and effort consuming activity. Or you can simply call us and we'll clean your property at the cost of peanuts.
Our professional end of tenancy cleaning services are applicable in West Ham and we guarantee best results without exceptions. We're using ultramodern cleaning tools and materials and we'll completely sanitize your leased space. Contact us and book today and you'll have a clean rented property tomorrow.
The cleaning our service can provide you with will not appear explicit and amazingly well-done just from first sight. It truly is deeply cleaned and no small detail has been overlooked in the process. Our cleaners are the best of the best in Stratford and we know that they will have your place neatly cleaned and put in order.
Not even the smallest detail remains unspotted- areas like the kitchen, the bathroom and hallways will be triple-checked and disinfected. We even make sure that the limescale and the mold keeps away from your home.