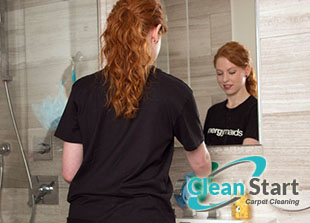 Do you think you are going to need professional end of tenancy cleaning in Poplar, Canary Wharf, E14 for when you are moving out? Then don't forget to get in touch with our company.
In case you don't know, we offer reliable end of tenancy cleaning sessions. Our company has existed for a long time and we have enough experience already, so we are able to tackle any rented property of any size.
We work hard and we are very enthusiastic about cleaning. If you believe our service is suitable for you, make sure to call us.
End of Tenancy Cleaning Service
Prices
Studio Flat
from

£89

One Bedroom Flat

£139

Two Bedroom Flat

£165

Three Bedroom Flat

£189
Dependable End of Tenancy Cleaning in Poplar, Canary Wharf
Our end of tenancy cleaning in Poplar, Canary Wharf, E14 is totally dependable and worthwhile. We have a guarantee, which gives customers peace of mind. We work to a high standard and we provide high-quality workmanship.
Our company is worth your while. Here is why:
We have the most capable and reliable cleaners
We provide a guarantee
Our prices are low
We use high-end cleaning tools and supplies
We work very carefully
We are an entirely professional end of tenancy cleaning service located in Canary Wharf. We can help you clean up you old rental place before your tenancy comes to an end, or we can also prepare your new home for you by cleaning it thoroughly.
We guarantee that our cleaning technicians will take care of every single area by inspecting it thoroughly and providing the proper treatment. We specialize in removing stains off carpets, furniture, tile walls and kitchen appliances. Rest assured that we will leave absolutely no sign of the previous people living here.
I just wanted to come and thank the amazing cleaners who work at this company. They helped me greatly by doing my end of tenancy cleaning for me and really helped relieve some of the stress about the moving out. I loved your service and your practical prices. -Phoebe
Every client has specific criteria and we understand this. We promise to provide a complete service that meets your highest cleaning standards. We will send an extensively trained team of qualified specialists who have vast experience in end of tenancy cleaning in Poplar, Canary Wharf, E14.
Deep Tenancy Cleaning Services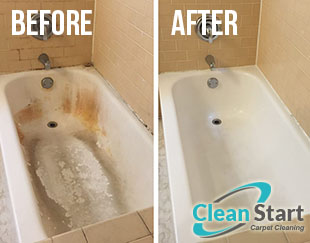 Your property will be tackled in a few hours. All rooms will be cleaned to shine. All floors will be vacuumed and cleaned. Your kitchen cabinets will be scrubbed and sanitised. Knick-knacks, picture hangings, accessories, lampshades and other possessions will be dusted and cleaned.
Baseboards will be wiped down. Sinks will be scrubbed and de-scaled. Furniture will be vacuumed with powerful machines. Rugs and carpets will be vacuumed, too. Kitchen appliances such as dishwasher, oven, washing machine and refrigerator will be cleaned from inside and outside.
We won't forget to clean far-reaching areas. When we are done, the property will be immaculate and you will be ready for your landlords' inspection.
If you are interested in our end of tenancy cleaning service, pick up the phone and talk to us. We will offer you the most suitable packages.
Are you a property owner thinking of putting their property up for rent? You probably want to get the highest rent possible, right? There's a way to achieve it – make sure your property is squeaky clean. It's estimated that people are willing to pay 50 percent higher rents for clean spaces.
And that's not all – by giving out your place in a spic and span condition you'd want it returned to you in the same condition. We can help you get higher rent! Just call us and book our professional end of tenancy cleaning services. We operate in Canary Wharf and we guarantee best results.
Our end of tenancy cleaning service is available for all residents of Poplar. We offer specialized deep and thorough cleaning with a promise for an amazing end-cleaning results. Our cleaners are extremely well-qualified to thoroughly inspect every area of your property and clean it to perfection.
The kitchen, bathroom and toilet will be cleaned with special disinfectants and provided with spotless surfaces. Micro-bacteria, other allergens and dirt stains will be removed with natural cleaners and the treatment will not be in any way harmful to you, or your family. Green cleaning has always been a passion of our company.