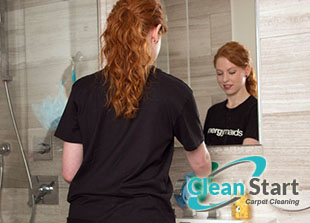 When your are about to move out, you have plenty of tasks to handle and you don't have time to give the property a good clean. However, you know that your landlords will make their inspection soon.
We highly recommend using our end of tenancy cleaning in Plaistow, E13. We don't like to brag but it is really worth it and we guarantee your landlords will be contented with the results.
We are very experienced and we know what people need. It will be a great pleasure to clean your rented property. Give our company a ring.
End of Tenancy Cleaning Service
Prices
Studio Flat
from

£89

One Bedroom Flat

£139

Two Bedroom Flat

£165

Three Bedroom Flat

£189
Guaranteed End of Tenancy Cleaning in Plaistow
Do you have any concerns about our service? Perhaps our 48-guarantee will convince you that our service is worth your while. That's right, our service is guaranteed.
Should you find out that we have missed to clean some areas of your property, we will visit you one more time and re-clean those areas for free.
More details about our company:
48-hour guarantee
We are available throughout the week and the weekend
Plaistow, E13 is where we work
Free quotes
If you want to have your rental professionally cleaned before you leave it, be sure that it will be pleasure for us to help you with the end of tenancy cleaning.
We are in the cleaning sphere for more than 10 years and our aim has always been to help our customers in every possible way. If your rental is within Plaistow, get in touch with us in order to book our services and our specialists will have the readiness to visit you anytime.
We have a flexible schedule, which allows us to serve our customers at a time that suits them.
I could not thank your cleaners enough. They did an incredible job cleaning up my lodging. I got a call from my landlord and he said that he has never seen the apartment this clean. He had no remarks and gave me my deposit back. -Jack
In case you are wondering what is included in your end of tenancy cleaning package, let us clarify it for you. First of all, you should know that this isn't a standard cleaning service and that we clean much more than your bathroom, kitchen and bedroom. It has to be said that we offer the best treatments for stubborn stains.
Moving out cleaning from top to bottom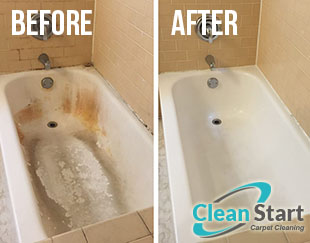 We clean far-reaching areas and reachable windows; we clean kitchen appliances like microwaves and ovens, scrubbing them on the in and outside; we remove limescale and cobwebs. We check every nook and cranny.
We promise to leave behind sparkling floors, disinfected bathroom surfaces and sanitary ware, shiny appliances and dirt-free countertops. No matter how big your residence, we will have every surface wiped to shine. We guarantee the best results.
So if you want to take advantage of our moving out cleaning service in Plaistow, E13, what you have to do is dial our phone number. We will offer the best treatments. You can rely on us.
If you don't leave your landlord's property in a brand spanking new condition before you move out, bad blood between you will be the least of your problems . You'll also very likely lose your deposit money, too. Your landlord will keep the deposit money if you fail to clean your rented property accordingly, and you can't blame them.
If the property isn't in a perfect condition, your landlord won't find new tenants and it needn't be like that. If you're not a fan of cleaning and yet you want to get your deposit money back, call us. We offer professional end of tenancy cleaning services in Plaistow only.
If your rental is located in Plaistow and you leave the end of tenancy cleaning in our hands, you will get the best results possible and your landlord will be not only fully satisfied, but also very impressed by the job done!
We will be glad if you choose to trust us and our cleaning experts will do their best to make your rental 100% dirt-free. For the aim, they will use the most reliable and powerful cleaning equipment and of course will also stick to the requirements that you have.
You will not make a mistake choosing us, so don't waste valuable time!