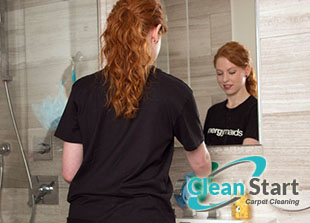 Our company is occupied with end of tenancy cleaning in Leyton, E10 and we have extensive experience in this business.
Our goal is to give your premises a lasting clean that will impress your landlords and win you back your money deposit. We are devoted to our jobs, we have a flexible schedule and provide a guarantee in case you need some kind of reassurance that the cleaning will be done to your expectations.
We are open from Monday to Friday, and we also work during the weekend. This is the right time to ask for our help. Pick up the phone and schedule.
End of Tenancy Cleaning Service
Prices
Studio Flat
from

£79

One Bedroom Flat

£137

Two Bedroom Flat

£159

Three Bedroom Flat

£181
Top-to-bottom End Of Tenancy Cleaning in Leyton
We are determined to give your property a top-to-bottom end of tenancy cleaning in Leyton, E10. If you want to be blown away, just use our service and we will take care of the rest.
Why us:
Trained, courteous and knowledgeable operators
100% guarantee
High-quality results
Do you need help with the end of tenancy cleaning? If you live within the bounds of Leyton, you can take advantage of our excellent cleaning services, because we have the best specialists in this sphere.
They will detail-clean your rental from top to bottom and will solve your cleaning problem in no time. What is more, with our help you will have the guarantee that you will get your deposit back for sure, because your landlord will definitely be more than just satisfied with the job done. Leave the end of tenancy cleaning to us if you expect to get impeccable results.
This end of tenancy cleaning was brilliant. I was very happy with the work the cleaners did and for such an affordable prices it was even too much, but thanks. The landlord liked the apartment as well and gave me back my deposit. Thanks to this company and their cleaners! -Casey
Now, let's talk about what your end of tenancy cleaning package in Leyton, E10 will include if you go for our company. We would like to mention that this has nothing to do with regular cleaning.
That is, we will clean everything there is, including corners, skirting boards, far-reaching areas, etc. We will check under furniture and go the extra mile to leave every shelf, top of cabinet and undersink area spotless.
Combine our service with carpet cleaning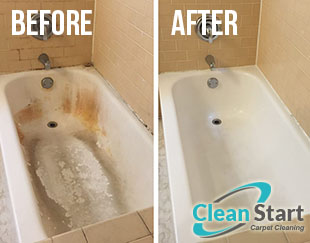 If you need, our technicians can scrub down all your kitchen appliances like refrigerator, oven, microwave and dishwasher. All the units will be cleaned on the in and outside. It has to be said that we also offer carpet cleaning.
If you want to breathe new life into your carpets, this is the perfect time to do it because if you order a carpet cleaning package with the move out service, you can get a discount. We have special equipment and are trained on both services, so don't you worry. You will love the results.
Our end of tenancy cleaning service is not to be missed out. We believe you have to let us handle your cleaning. We won't fail you. Give us a chance today.
If you can't deal with the end of tenancy cleaning on your own and your property is located in Leyton, always feel free to get in touch with us. With our professional help your old home will look like new and your landlord will be happy that he/she had a tenant like you.
Also, in this way you will definitely be sure that you will have your deposit back. In order not to spend in cleaning your last days in your old property, leave everything to us and you won't regret it. You will have more than perfect results!
Grab your chance to be served by the best cleaning company in Leyton! We will help you with the end of tenancy cleaning anytime – just get in touch with us and book our services on your convenience.
Our cleaning team will visit you at the time that suits you and will be fully-equipped with the best arsenal which is needed for every cleaning process. Your rental will be detail-cleaned with the help of the most powerful machines and also 100% eco-friendly products. As a result, the property will be spotless clean and this will be your guarantee that you will get your deposit back for sure.