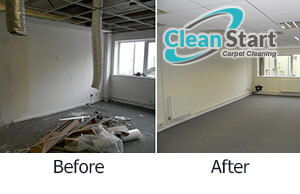 Do you need after builders cleaning in Notting Hill, W11, London? Then you just need to call us and specify what type of residence you need us to clean – your house, commercial property or may be public area – whatever your needs are, we are ready to face them and to cover your high cleaning standards.
We will perform our activities in short terms, at your best availability, at wonderful prices and greatly equipped with the proper tools, cleaning products and materials.
Call today and get all the additional information you need in order to book our services.
Hourly Based Services
Prices
Regular Cleaning
from

£19/h

One of Cleaning
from

£20/h

After Builders Cleaning
from

£20/h
After all of the noise has stopped and you have a renovated apartment, it is now time to begin cleaning up after the workers who have left a big mess. You can do that, or you can get a professional do it for you instead.
We carry out after builders cleaning services, actually closing up renovations in any home, public space or any other kinds of properties. The service is carried out by a team which is made up of professionals in the Notting Hill industry. All of them have years of experience and on top of that, they were professionally trained with us.
Professional After Builders Cleaning Service in Notting Hill
After builders cleaning is a specific kind of activity, and for sure when you need it you deserve the best service and you are searching for the best prices.
Our company, based and working in Notting Hill, W11, London offers exactly this:
Professional services
Seven days a week availability
Professional equipment and cleaning products and materials
Affordable prices
At first I was fascinated by your low rates and then by your immaculate results. Your cleaners tackled with the mess of the post renovation cleaning so fast and so efficiently that I was impressed. Everything was erased as if with a rubber. Your after builders cleaning services are definitely worth it! – Chad
Whether for your home, commercial, business or public area – we are your clean solution.
Call our operators for further details and quotations.
We will clean after your renovation project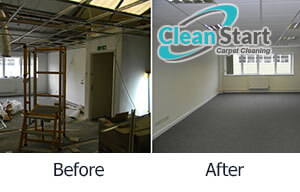 Our cleaning company works in Notting Hill, W11, London and offers for all residents' wonderful range of cleaning services, including after builders cleaning activities – the recent hit in our activities.
This is due to the professional cleaners we hire – they are fast, efficient and wonderfully skilful so they can put everything in order in your home, commercial area, public areas – everywhere you need it, we can be there for you and we will gladly deep clean the floors, we will remove all remains and will remove tapes, labels, stickers from bathrooms, toilets, sinks, tubes and everything.
We will perform a lot more in order to satisfy all your cleaning needs and in affordable prices every day of the week.
Renovations are great, they give the home a new life and so many more things to come with it. The thing that is not great though, is the huge mess that comes along with the renovation. It can spoil the completion of the renovation, especially when the workers don't clean up after themselves.
But if that happens, it shouldn't be a bother, we can take care of it. Our after builders cleaning service has been a comfortable option for a lot of people, and our team of experts in the Notting Hill field, have made sure that every single one of those clients has been satisfied for choosing us.